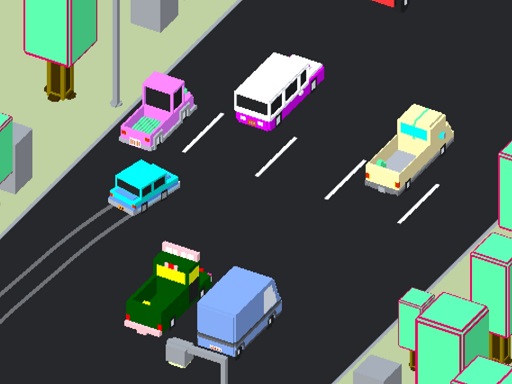 Polygon Highway Drive Game Online Free
Description:

Race through traffic, avoid trains, gather vehicles, and most importantly, have fun on Blocky Highway. That is the goal of this game. Collect coins, unlock reward boxes, and complete collections to get new vehicles and other prizes! Drive at top speed in order to score large and become the best. It's the crash time! After a car accident, you must control your vehicle and hit passing automobiles for extra points. The Most Important Characteristics Beautiful voxel art images are used throughout. There are four different worlds to select from. There are 55 different vehicles to drive, including a taxi, a tank, a UFO, a police car, an army 4x4, a dragster, a monster, a space shuttle, motorcycles, boats, and more. as well as a great deal more. -The period when things go wrong -There are 11 automobile collections to finish. Three different game types Kids may play in an endlessly simple mode. Missions are a type of mission. Leaderboards for the Game Services -

Instructions:

Use arrow left and right to not crash.